Jennifer says of her choice of subject matter, "we live in wonderful surroundings and travel to places in and out of our country which are a feist of life, light, colour and mood. The Creator of all these is the ultimate artist but I try to reflect how I appreciate and am inspired by His creation.
In his hands are the depths of the earth and the mountain peaks belong to him. Size: 1.75mts X 1.05,mts. Sold
---
Powered by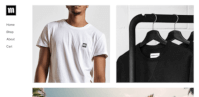 Create your own unique website with customizable templates.